Vehicle Tracking & Protection
We have a range of solutions for you to manage your vehicles & drivers to help you improve performance, reduce costs and protect your vehicles
TrackaPhone Vehicle Tracking is a comprehensive vehicle tracking solution with a range of service packages to meet a variety of requirements.
Increasing numbers of organisations, large and small are realising the benefits of monitoring both the vehicle and driver to improve efficiencies, reduce costs and more closely manage day to day business activities.
"This is a rapidly changing market, with better and cheaper technology emerging all the time offering better features and information to help you manage your fleet and save money."
What would your main driver be for purchasing a vehicle tracking system?
Better management of driver activity?
– Remove unnecessary mileage
– Eradicate fraudulent vehicle use
Improve decision making time and better allocation of resources?
– Identify nearest vehicles to a job
– Dispatch jobs and routes directly to the driver
Protect your vehicles and drivers?
– Alert to unauthorised usage of vehicles or immobilise when not in use
– Locate and remotely immobilise stolen vehicles
– Locate your drivers at risk
Overall my experience of using TrackaPhone has been excellent. They respond quickly to enquiries and requests for either information or modification of the platform. I have been dealing with TrackaPhone for the past 5 years for the provision of their tracking platform. During that time I have liaised closely… Met Police
TrackaPhone provide the Post Office with a very effective and easy to use Employee Protection Service.  The ruggedised Lone Worker handsets are tracked via GPS and GSM location technology and allow our vulnerable workers immediate access to an Emergency Response Centre backed Amber/red Alert System… Post Office
TrackaPhone supplied the tracking solution for our use at the 2010 World Cup. It was simple to install and use, yet provided the reassurance and security we needed whilst working in a difficult environment. It meant any of our security team could find out instantly from any laptop exactly where… BBC Sport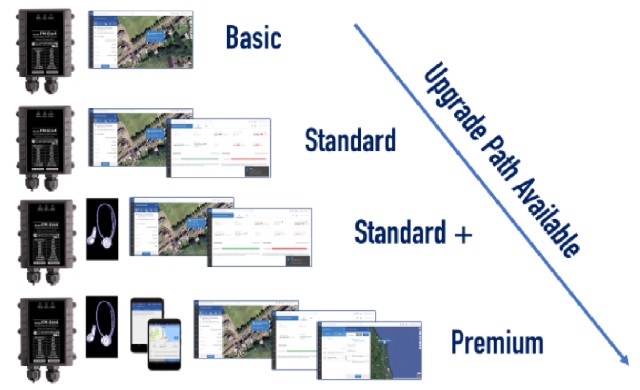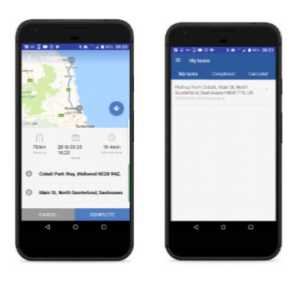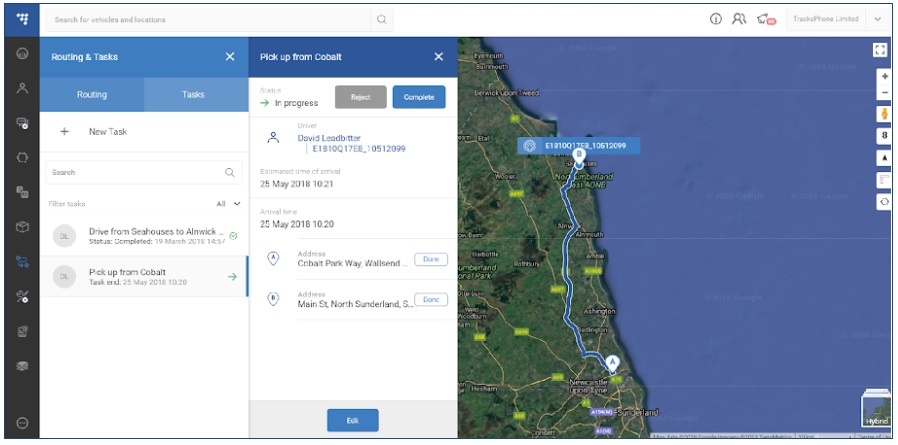 Category
Features
Basic
Standard
Standard +
Premium

Data Logging

Journeys

✓

✓

✓

✓

Trip distance / mileage

✓

✓

✓

✓

Speed

✓

✓

✓

✓

Zone / points of interest capability

✓

✓

✓

✓

Department/ Vehicle

✓

✓

✓

✓

Driver Names
–

✓

✓

✓

Servicing & Maintenance Data Module
–

✓

✓

✓

Driver Behaviour
–

✓

✓

✓

Driver ID Tags
–
–

✓

✓

Vehicle Immobilisation
–
–
–

✓

Vehicle battery monitoring

✓

✓

✓

✓

Alerts

Geofence alerts

✓

✓

✓

✓

Battery alerts

✓

✓

✓

✓

Reports

Journey start and end times

✓

✓

✓

✓

Driving and standstill hours

✓

✓

✓

✓

Distance travelled

✓

✓

✓

✓

Speed

✓

✓

✓

✓

Name

✓

✓

✓

✓

Reports can be scheduled

✓

✓

✓

✓

Reports can be exported to xls

✓

✓

✓

✓

Report Design Configurator

✓

✓

✓

✓

Access
Different administrator roles and responsibilities

✓

✓

✓

✓

Communications
On Track mobile driver app for routing, tasks and two way messaging

–

–

–

✓
Contact Us
Get in touch with TrackaPhone
Our commitment to delivering cutting edge technology through well tested products that deliver immediate benefits to our customers has allowed us to expand our offering across many market sectors while maintaining strong relationships with our longstanding customers.